Welcome to Oak & Ink Land and Title, LLC
Are you looking for a first-class title insurance company?
Contact Us
Order Title
Our Team
Our team of skilled and seasoned advocates handle a broad range of real estate settlement needs.
We will see you through from start to finish!
Realtors

You need a trustworthy partner who understands your needs.
Consumers

Buying or selling a home? Oak & Ink Land and Title, LLC is here for you.
Lenders

Oak & Ink Land and Title, LLC will work with you to satisfy any liens.
Builders

We offer a unique suite of flexible tools and software.
What our clients say
Our focus is our clients. To best serve you, our team pays attention to the details. We continually develop new resources and technology. Also, our title company never loses sight of the importance of customer service.
Oak & Ink Title company is amazing! Christina is highly knowledgeable and a true professional…as well as extremely kind, friendly and she ALWAYS goes out of her way to help. The whole team provides excellent customer service and literally never disappoints. Not only are they excellent at what they do, they truly care about their customers. I would highly recommend this company to anyone who needs Title services!
Lisa Longoria
I absolutely love this title company! I heard about Oak & Ink from one of their notary's. I closed my first transaction with them today and I have nothing but amazing things to say. Our title agent Christina was amazing. From the communication, to the punctuality, to the quality and pleasant service… I will definitely be closing more transactions with them in the future! If you need a title company, you definitely won't be disappointed with Oak & Ink!
Laura Charles
I have worked with Oak & Ink Land and Title through many of my real estate transactions. EVERYONE at Oak and Ink has been extremely professional and always responsive and timely. The office is very welcoming and accommodating throughout the entire transaction. They are a family owned and operated business and they make you feel like part of their family from the very beginning. The entire Oak and Ink family is truly delightful!
Jennifer Gabbard
The team at Oak and Ink are fantastic. They are extremely knowledgeable and efficient. Anytime I have had a question or concern, I've either called or emailed them and get a very quick response. They go above and beyond to ensure their clients and realtors are well taken care of.
Piera Gonzalez
I was recommended by my Realtor Jennifer Gabbar about Oak & Ink land and title company, I Immediately spoke to Christina Williams and she explained the whole process with absolute professionalism and patience. They are simply the best to work with and cleared every single doubt without hesitation.
I would also like to give special credit to Shana and Cindy for being so understanding and helping me thru the process. I must have shot them quite a good number of emails but they answered each one of them instantaneously. They did all the search ,checked everything and closed my deal on the promised date making my purchase absolutely easy and stress free. Such an amazing team. I highly recommend them for your next purchase or sale in and around west FL.
I thank the Oak & Team for making my dream purchase come true.
Suraj Navle
Oak & Ink has handled tons of transactions for our team and has done an OUTSTANDING job every time. They are quick to answer any questions, thorough with their work, and extremely professional. Would recommend to anyone looking for a title company!
Elizabeth Lee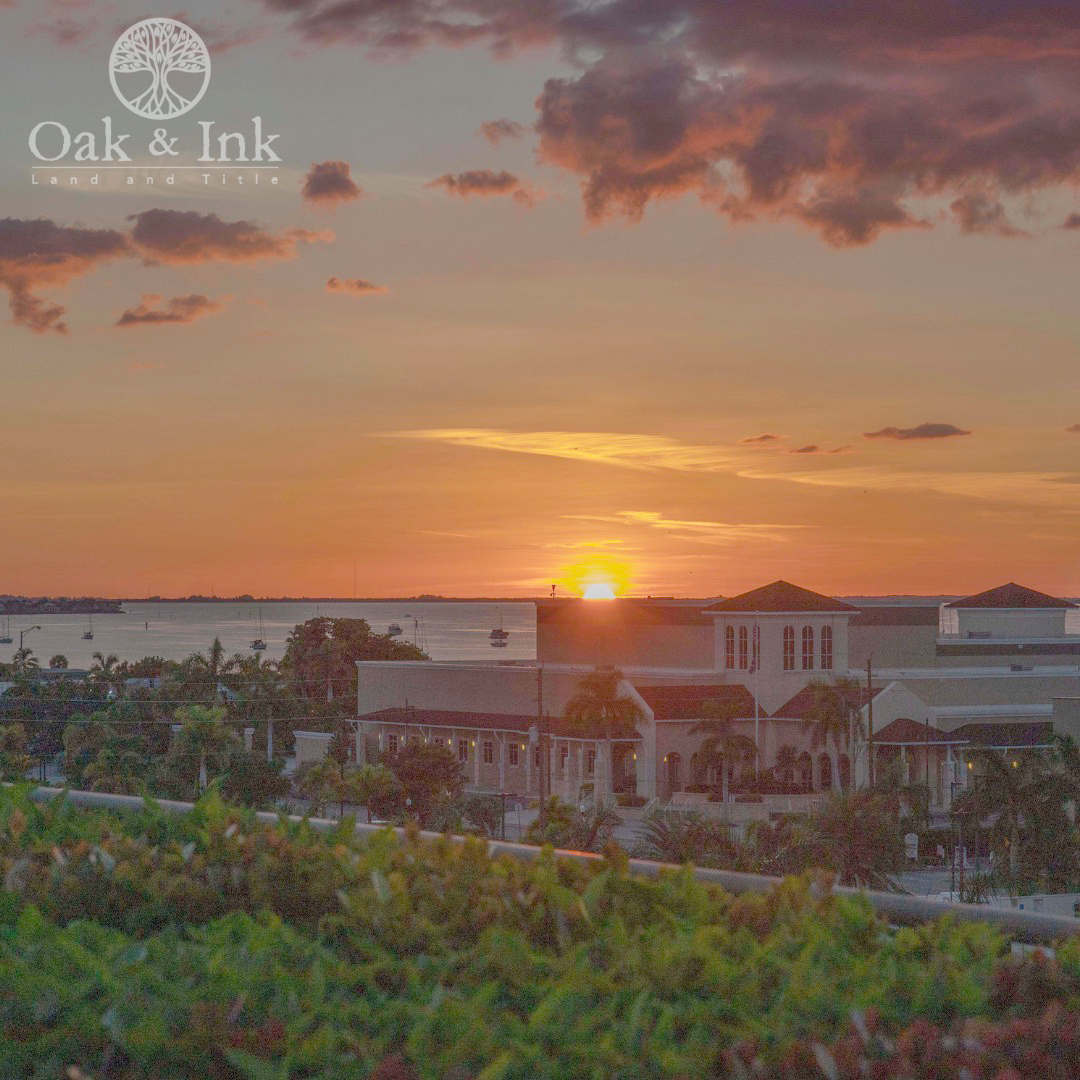 About Us
At Oak & Ink Land & Title, we embrace the mentality "It's the Little things that make a Big difference."
From investing in the best systems to the little things like adding our fun novelties to every closing room, providing gourmet coffee and snacks, we go above and beyond to create a positive, up-beat experience.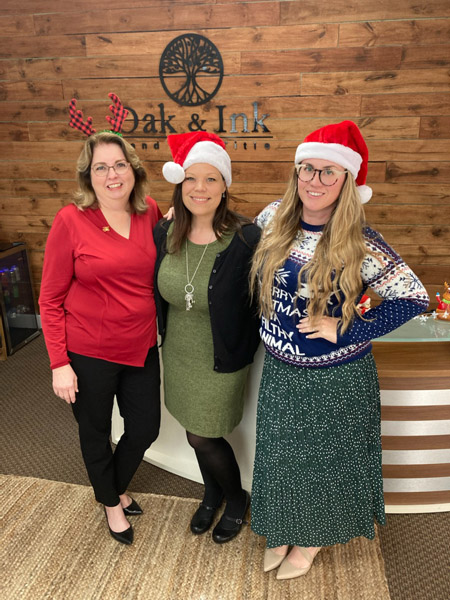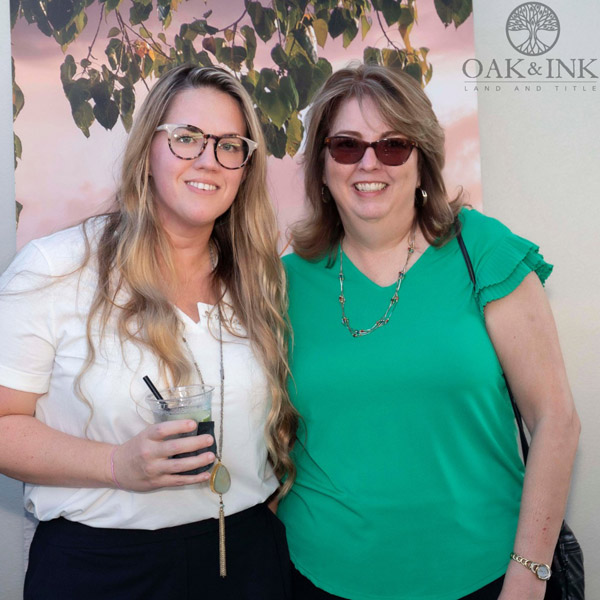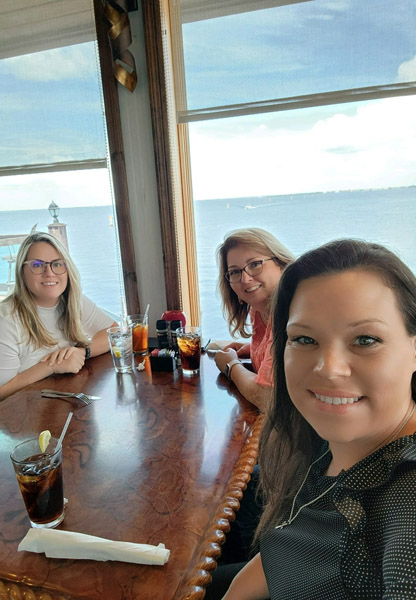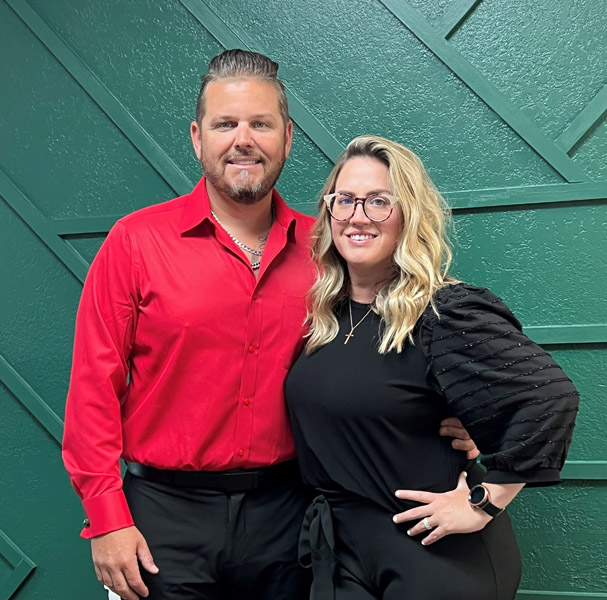 Get a free estimate
Oak & Ink Land and Title, LLC will help you simplify your closing. Schedule your free estimate with us today.
Christina Williams
Licensed Title Agent/Owner
Christina is a Licensed Title Agent and the Owner of Oak & Ink Land and Title, LLC. In the title industry since 2003, she brings extensive knowledge and experience to Oak & Ink Title. She is a strong believer in the saying "It's the little things that make a big difference." Her compassion for people and the importance she places on every transaction, makes her one of the best in the title industry. She is experienced in residential resales, new construction, residential mortgage, vacant land and commercial transactions. Christina has the knowledge and experience needed to successfully close any real estate transaction, making her an invaluable asset to her clients.
When she's not at work, you'll find Christina on the water enjoying boating and fishing with her loving family or reading a book.
Jonathan Williams
Founding Partner and Director of Client Relationships
Jonathan is the Founding Partner and Director of Client Relationships for Oak & Ink Land and Title, LLC. He retired from the Hillsborough County Sheriff's Office after 20 years of service to pursue his passion for real estate and getting to know people to help in the development of their career success.
If he's not at work, you'll find Jonathan enjoying the outdoors with his wonderful family. He enjoys boating, fishing and sports.
Shana Williams
Escrow Closer
Shana is the Escrow Processor at Oak & Ink Land and Title, LLC. She is a native Floridian, living in the Tampa Bay area until recently relocating to Punta Gorda. With years of experience in technical document coordination, office management and Property & Casualty insurance, Shana combines her expertise and customer service skills to serve and build great relationships with her clients.
Shana has been married to her husband, Rick, for 22 years. They have a blended family that includes 10 wonderful grandchildren. When not working, Shana enjoys reading and spending time with her family (especially the grandkids!). She is looking forward to exploring her new hometown and meeting new people.
Gabby BiJou
Office Admin
I moved down to Florida when I was a little girl. I am originally from Marietta Georgia and love calling Florida my home. I am an early graduate of Charlotte High School and currently attending college to pursue my communications degree. I am new to title work and absolutely love it! Experiencing the enjoyment of our customers and providing a kind and caring atmosphere is what drives me here at Oak & Ink Land and Title.  I can't wait to see what title has in store for me in the future. When I am not at work, I am making new memories with my family and friends.